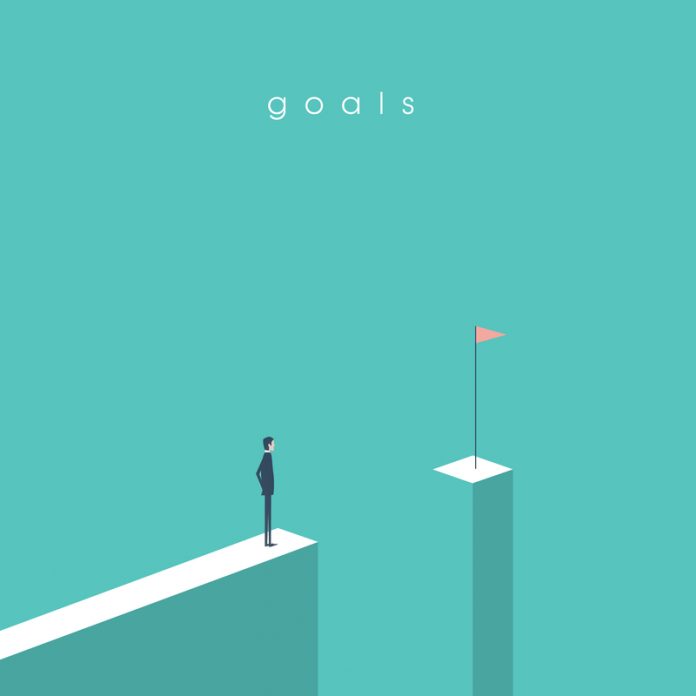 A goal is a term used to describe our aims and purposes, which help us set our lives towards a successful path. We set goals to give meaning to our lives and to taste the success of a bright future. Many entrepreneurs have successfully followed the rules that they set in order to achieve their business goals.
Entrepreneurs like Jeff Bezos, Sheryl Sandberg, Tim Cook, and many others realize the importance of business goals, and that is one reason why they are immensely successful in their respective areas.
To understand goals in a simple manner, think about your personal goals, such as those related to fitness. Many of us wake up everyday thinking, 'Today is going to be different' and set goals. 'I will start going to the gym this week' or 'I will cut down my calorie intake.' These are some goals that we set, but our question here is, 'Do we ever reach these goals?' Most of us give up on the first week of the gym. And calories? Well, they are just so very tempting. Too difficult to give those up.
Six Sigma To Set And Sustain Business Goals
In business, there are many startups that shut down within a few months. Some tank due to inefficient processes, and some go down simply because they didn't anticipate the future of the company. If only they had set the right goals in time, this could have been fixed.
That brings us to another question – How do we achieve these goals? What's the mantra?
Well, worry not and let Six Sigma help you out. Six Sigma has a definite approach towards eliminating errors to improve business. Six Sigma's DMAIC technique is geared towards improving processes (in our case, business goals) continuously for a successful outcome. Let's break down DMAIC into steps to see how effective this technique can be to set business goals:
1. Define
The first step is to define your goals. This is when you write down or brainstorm 'whats, hows and ifs' of your business to set goals. As an entrepreneur, you should be able to foresee and anticipate the future of your startup. You can't just begin with an idea and overlook important factors, as you definitely don't want your startup to fail. Understand your business thoroughly to set the right goals.
2. Measure
Once you have figured out the aforementioned details of your business goals, you might also want to see what kind of goals you should be working on. How many of those goals can be achieved in a short time and how many will take longer? Every business should have short-term as well as long-term goals.
3. Analyze
To see what works best, it's imperative to also do a test drive before you actually finalize things. To anticipate the future of your product, why not try and give it to some family members or friends and seek their feedback? This way, you will know what improvements you can make, and eventually make the necessary changes to your goals.
4. Improve
Once you've discerned changes you need to make in your business process or workflow, you should begin improving your goals as well. Anything that remains stagnant hardly ever succeeds, and that's why we should always be making continuous improvements.
5. Control
Ever heard 'Change is the only constant?' The business world is changing everyday and things move very quickly. In times like these, if your goals aren't dynamic, you may fall behind. Always keep up with trends to ensure your business game is up and strong.
While you're setting business goals, always make sure that you relay those goals to your employees for them to set their own, which should also align with company goals. Your business goals define your company's future, and that is why you should be very mindful while setting them.