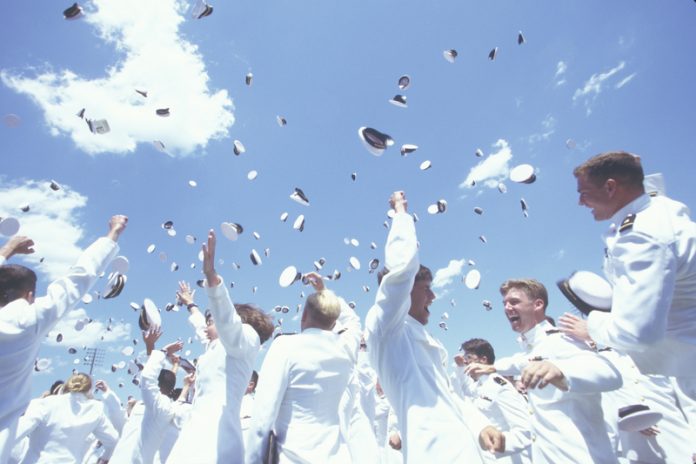 Hurry up and wait! For anyone who has been in or around the military service, you are well aware of the factual nature of that statement. The military runs everything on time. There is a mantra in the military that says "If you are early, you are on time. If you are on time, then you are LATE." With that attitude buried deep in the minds of every military member, you make sure that you arrive at every appointed location early. Now, the opposite end of that spectrum is that you may have to wait to be served for a while. That is the conundrum. So, being early for an appointment in the military means that you will just have to hurry up and wait. Could there be an answer within Lean Six Sigma (LSS) methodologies to resolve this frustrating environment?
Lean Six Sigma at the US Naval Academy
With the profound success of Lean Six Sigma (LSS) methodologies in the civilian sector, the Department of Defense has fully embraced and implemented LSS methodologies across all branches of service. There couldn't be a better environment for the practice of LSS methodologies. Service members are structured, intently follow procedures and attack challenges with gusto. Their tough-minded nature assures that LSS projects get results!
Recently, an LSS project was conducted at the US Naval Academy to tackle a problem with 'hurry up and wait.' The challenge was that newly arriving midshipmen were forced to wait in long lines, with longer wait times and redundant red tape, for mandatory immunizations. These immunizations are required for every midshipmen. There are about 1200 plebes that begin their journey every year.
Getting Results with Lean Six Sigma
Petty Officer 3rd Class Kayla Kirk, from Bend, Oregon, currently assigned to Naval Hospital Bremerton as Urgent Care Clinic assistant leading petty officer, was part of a Lean Six Sigma (LSS) team that conducted a quality improvement project which not only effectively reduced time spent on providing vaccinations, but lessened staffing needs and sped up the entire process for all patients involved. Kirk's contributions to the LSS team resulted in a 79% reduction in the steps required for the immunization process and the processing time was reduced by 75%. The LSS team's ability to conduct a comprehensive project based on past data to drive milestone improvements could not have been done without Kirk's observation, attention to detail, and overall desire to improve the patient experience for newly inducted midshipmen.